Did you know that nearly 90% of all fundraising dollars come from just 12% of donors? This means that a small group of wealthy donors are making the largest gifts your organization will ever receive. Because of their impact and size, these are called major gifts, and developing a major gifts program is key in cultivating these donors and securing larger donations.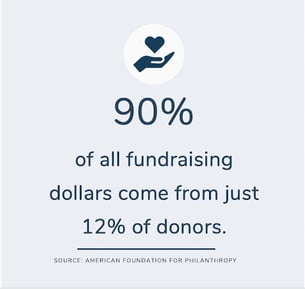 A major giving program focuses on building relationships with a portfolio of prospects who have the capacity and affinity to make large donations. Any nonprofit can start a major gifts program — there is no fixed amount that determines what a major gift is to any one organization. It boils down to the impact of the gift on your nonprofit's needs. And even if you're a smaller team or strapped for resources, these gifts are time well spent — they have a higher ROI than regular gifts
Plus, your major donor prospects are growing quickly in giving capacity. Over the past decade, the stock market grew by more than 300% and the average income of your wealthiest supporters increased by more than 25%. Now is the time to build relationships and inspire your wealthiest supporters to make a larger impact.
Follow these steps to set your development team up for success, or get your organization on board with starting a major gifts program:
1. Define major gifts for your organization.
The gift size that makes the largest impact is unique to each organization, however here's a quick way to determine what could be a major gift for your nonprofit:
Pull out the 25 largest gifts made to your organization in the past five years.


Examine the range of those gift sizes and eliminate any outliers. For example, if your range is $10,000 to $15,000, you'll want to eliminate a $25,000 gift from a very wealthy donor as this does not reflect the majority of your major donor pool.


Accounting for the remaining gifts, estimate a major gift minimum by figuring out the median of this range. This will help you capture the largest number of valuable prospects, and help your team set realistic fundraising goals. For example, if your range is $10,000 to $15,000, you could go with $12,500.


Be flexible with the number your team settles on. If your donors are unable to make gifts of that size, or you're having trouble receiving donations in that amount, you may need to lower the minimum. Similarly, if you find that many donors are able to give that amount, you may need to raise it.
2. Pick a point person to head your program.
Though you may not have the staff or budget to build out a major giving department, you'll need to pick a point person or hire a major gifts officer to find, cultivate, solicit, and steward potential major donors on a one-on-one basis. This person should narrow your prospect list to a number they can manage. These lists are often called a portfolio, or a pipeline of donors.
It's better to focus on a small group of qualified donors with the most potential to ensure you can develop more personal relationships with those most likely to make a gift. Once your giving program is more developed, you can expand your portfolio to include more "maybes", or prospects who may have some qualities of a major donor, but would need more cultivation in order to leave a larger gift.
As your point person builds relationships with your portfolio of prospects, you should also incorporate major giving options into your existing outreach or on your website. You can do this by including different types of major gift options (like stocks or gifts from an IRA) as email postscripts, email signatures, or website banners. You'll need to align with communications or marketing teams to discuss how this will be done and to ensure follow-through.
3. Organize your website so that it's easy to give non-cash gifts.
A key focus of your major giving program should be non-cash gifts like stocks or real estate. These gifts are much larger than cash, since more than 97% of wealth is held in non-cash assets. And organizations that accept any non-cash gifts see 50% growth in fundraising revenue over the next five years compared to 11% growth in those accepting only cash donations.
If your organization accepts gifts of stock, Qualified Charitable Distributions (gifts from an IRA), or Donor Advised Funds, make sure you have an easy, accessible way for donors to make these gifts directly on your website. Online giving — even for major gifts like these — is surging and donors will be headed straight to your site looking for smarter ways to give.
Here's how you can set your organization up for success:
Create giving pages for any non-cash giving options — use a form on these pages to collect donor information before revealing how to actually make the gift (e.g. broker transfer instructions and DTC information for stock gifts).
Place links to these pages on your primary donate page.
Use website banners to promote major giving options during key months, like November and December.
Thank donors who make a gift and follow up with any donors who filled out your form, but didn't complete their gifts.
This example of a web page comes from the Animal Humane Society. They created a separate giving page for Qualified Charitable Distributions that includes information about the tax benefits for donors, as well as instructions on how to make a gift. Full disclosure, AHS uses our QCD Tool to help donors complete their gifts quickly and easily. However, sending your donors to a separate page where they can fill out their information and receive instructions on how to make a QCD would also work.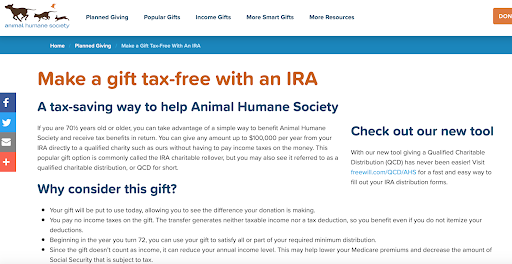 4. Identify prospects for your major giving program.
To start or grow a major giving program, you need to know who is most likely to give major gifts. Prospect research will vary based on organization size and sector — you can use sites like LinkedIn or SEC.gov to learn about a potential donor's asset ownership or professional title. We also list various tools in this article that can help you get started, even if you don't have an extensive donor CRM.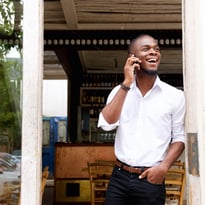 A typical major gift donor has a high net worth, owns real estate or stocks, is heavily involved with your nonprofit or others, and has made larger contributions in the past. Wealthy older donors are usually your best prospects, but soon Millennials will join them as this group continues to acquire more wealth.
Another good place to start building your prospect portfolio is by reaching out to your board members and loyal donors who have given large gifts before. These are the people who have shown dedication to your organization and typically have the capacity to make these gifts. You can even ask board members to introduce you to other potential major donors.
5. Create a cultivation strategy for the prospects you identify.
The primary way to secure major gifts is by building strong relationships with potential donors so they have a vested interest in your organization and mission. This process is called donor cultivation.
The average cultivation process for a major gift can take six months or longer. Remember, donors don't give to your nonprofit; they give to your mission. Explaining why you need their support and how they'll make an impact is a key element to obtaining gifts. Here are a few strategies that will help you establish a personal relationship with your potential donors over a longer period of time:
Learn more about what motivates them to support your cause through one-on-one meetings or phone calls. You can also use these meetings to educate them on tax-savvy gifts that can double their impact, like stocks, DAFs or QCDs.


Invite prospects to volunteer or advocate for your mission.


Host smaller, exclusive events (like luncheons, galas, or tours of your facilities) where prospects can meet your team and other supporters like them.



Include

texting

in your donor outreach.

This is especially effective for Millennial donors, as text messages have a nearly 100% open rate among this demographic.


Keep track of your interactions with prospects in your donor CRM, if you have one. You can also create a simple spreadsheet to start. This will help you tailor your outreach and communications with programs or initiatives that best align with their interests.
6. Recognize your major donors and steward them for future gifts.
Donor stewardship is the relationship-building process that occurs after a donor makes a gift. Major donors tend to become repeat givers, so it's important to thank them and acknowledge the impact they're having on your organization and mission. Even if they make a smaller gift initially, you can steward them for a larger gift down the line.
Donor recognition should be a key part of your stewardship plan. These donors should receive public recognition or named endowments (like scholarships), as they have the highest potential to make large, recurring donations. And, if the recognition is public, it can help you acquire new donors — when people see that their friends, family members, or coworkers are giving to a cause, they're more likely to believe it's important enough to get involved themselves.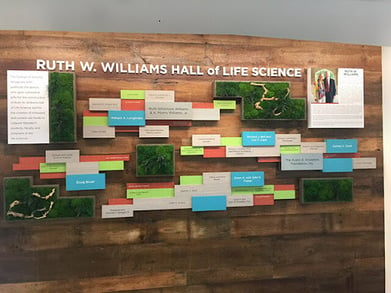 Here are a few more donor stewardship strategies to consider:
Updating donors on the impact of their gifts, especially if their dollars funded a specific project
Sending thank-yous occasionally throughout the year, even when they haven't donated recently
Continuing to invite them to volunteer, or to exclusive events
Starting a major gifts program is possible for nonprofits of any size, and taking the time to build relationships with your major donor prospects can bring huge returns to your organization over time.

If you want more guidance in securing major gifts to your organization, FreeWill can help.